Basic Electrical Symbols | Symbols are used in electrical drawings that set in the basic electrical structure. If you are an electrician, should remember its identities. On this basis, I have incorporated electrical and electronics symbols into this post.
Basic Electrical Symbols
Drawing symbols are like volt, current, power, circuit breaker, distribution board, fuse, links, switch, socket, isolator, light, fan, kWh meter etc., Read carefully because I have attached all those symbols in multiple images.
Interview tip: Read electrical abbreviations and full forms here.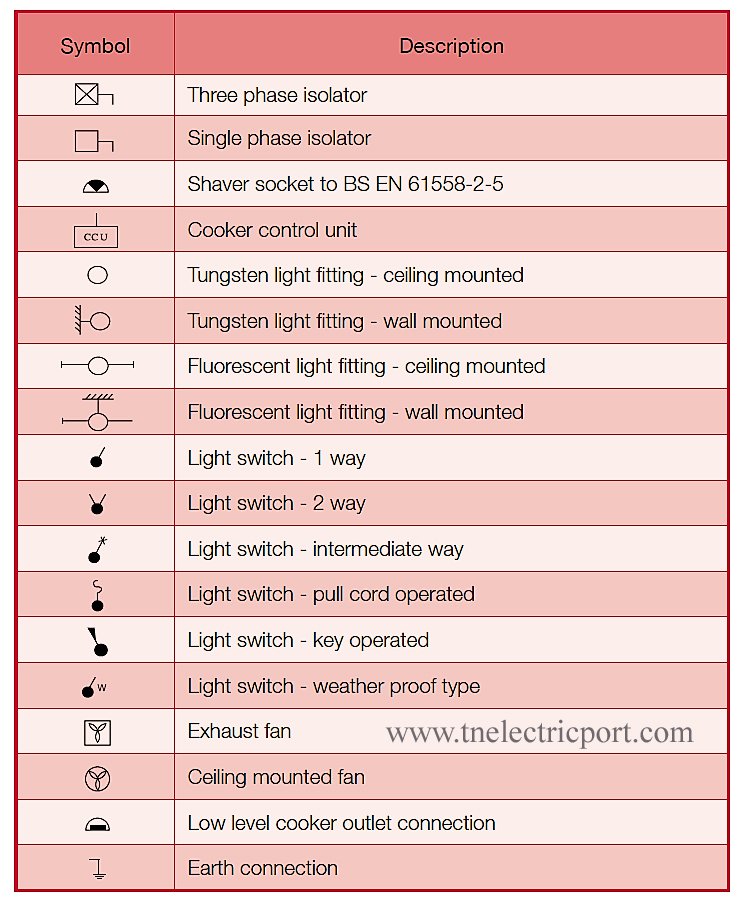 Electrical Symbol List | In electrical drawings there are five types of electrical symbol list. They are outlets, switches, circuit-raceway, fixtures and service and equipment.
Electrical Drawing
Final Word
Hope you understand this article about the basic electric symbols. Please share your experience with me via comments. Your comment can help me to improve my post updates. And if you think my post was something worth reading, then please share it with your social media friends. Follow our Electrical2z website.